Mypower at Moreton Show 2014
We had a great day at the Moreton Show on Saturday. Perfect weather brought the crowds out and it was great to see lots of happy customers as well as many potential new ones.

It was a mark of the rollercoaster ride this industry has been through over the past few years; when we first exhibited in 2010, we were one of six PV companies. This year we were the only one.
For more information or to arrange a free feasibility survey please contact us on 01242 620894 or email info@mypoweruk.com.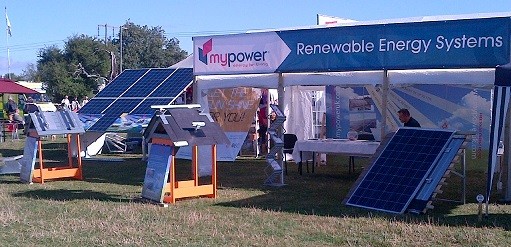 Hear what our customers say on our case studies page